---
National Assisted Living Week in Long Term Care
September 22, 2021
---
Last week, the long term care industry recognized National Assisted Living Week – a unique opportunity to celebrate the residents, their loved ones and staff who make assisted living communities so important when it comes to caring for America's seniors and individuals with disabilities.
See how the nation's assisted living communities celebrated this year's theme "Compassion, Community, Caring:"
Celebrating An Unlikely Friendship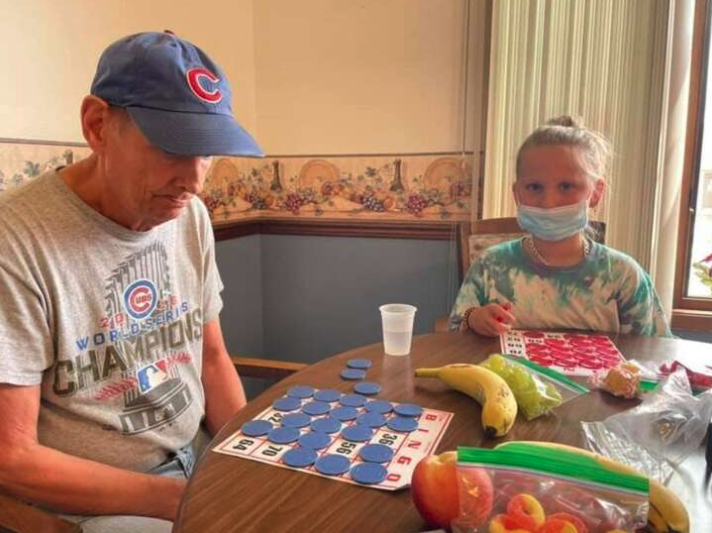 Kenley, an eight-year-old from Cedar Rapids, stumbled upon an unlikely friendship when she decided to send a collection of well wishes, jokes and hand drawn pictures to Jack Stevens, a 72-year-old resident at a local long term care facility. The two became good friends throughout the COVID-19 pandemic, going on ice cream outings, a school visit and weekly bingo games. Read the full story here →
Taking To The Sky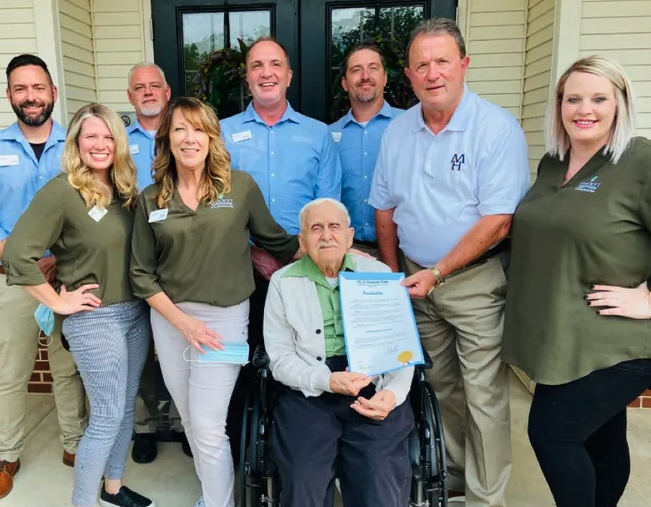 Robert Cwiak, a resident at Elmcroft of Mountain Home in Arkansas, was a Bombardier during World War ll. After receiving a Mayor's Proclamation for National Assisted Living Week, the veteran was able to fly in a WWll biplane 75 years after his last flight in the war.
A 'Sock Hop' Celebration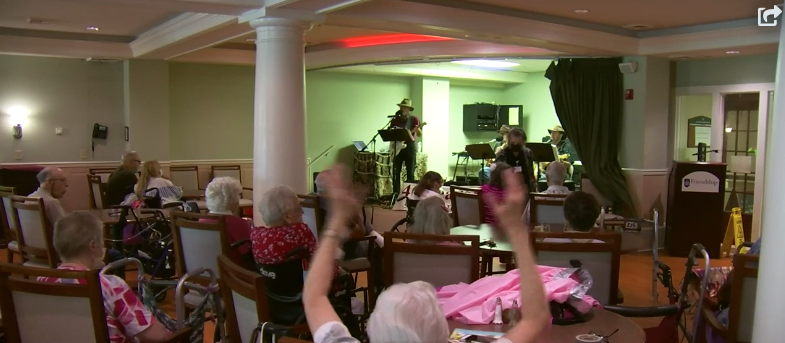 Residents at Friendship Assisted Living in Roanoke, Virginia were treated to a live band that performed classic hits from the 1950s and 1960s to celebrate National Assisted Living Week. The Sock Hop was part of several special events throughout the week to express gratitude to the staff and residents of the assisted living community. Read the full story here →
Breakfast With Heroes
Residents at Keystone Place at Newbury Brook in Torrington, Connecticut shared their breakfast with local first responders in a recognition event as part of the kickoff for National Assisted Living Week. Firefighters, Police Officers and EMS members were recognized as heroes during the special breakfast while staff and residents made sure to show their deep appreciation for their work and selflessness during the COVID-19 pandemic. Read the full story here →
A Celebratory Barbeque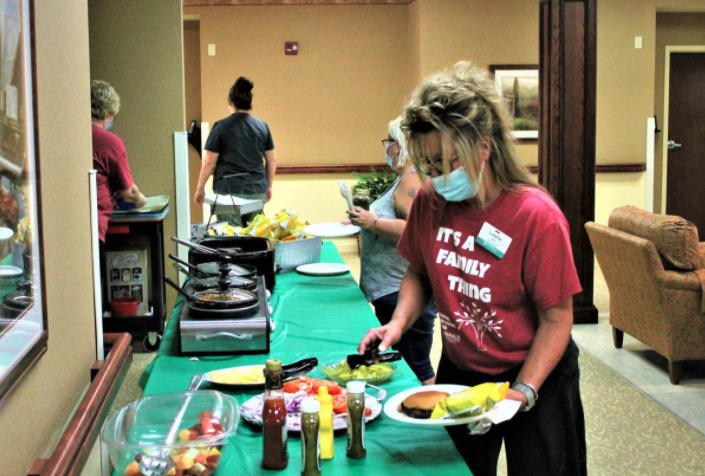 Residents at Emerald Nursing & Rehab Columbus in Nebraska were surprised with a special barbeque with their family and loved ones. Some families ate inside while others feasted outside and reconnected with the seniors while eating the traditional fixings: potatoes, baked beans, hot dogs, hamburgers and more. Read the full story here →
An "All Aboard World Tour"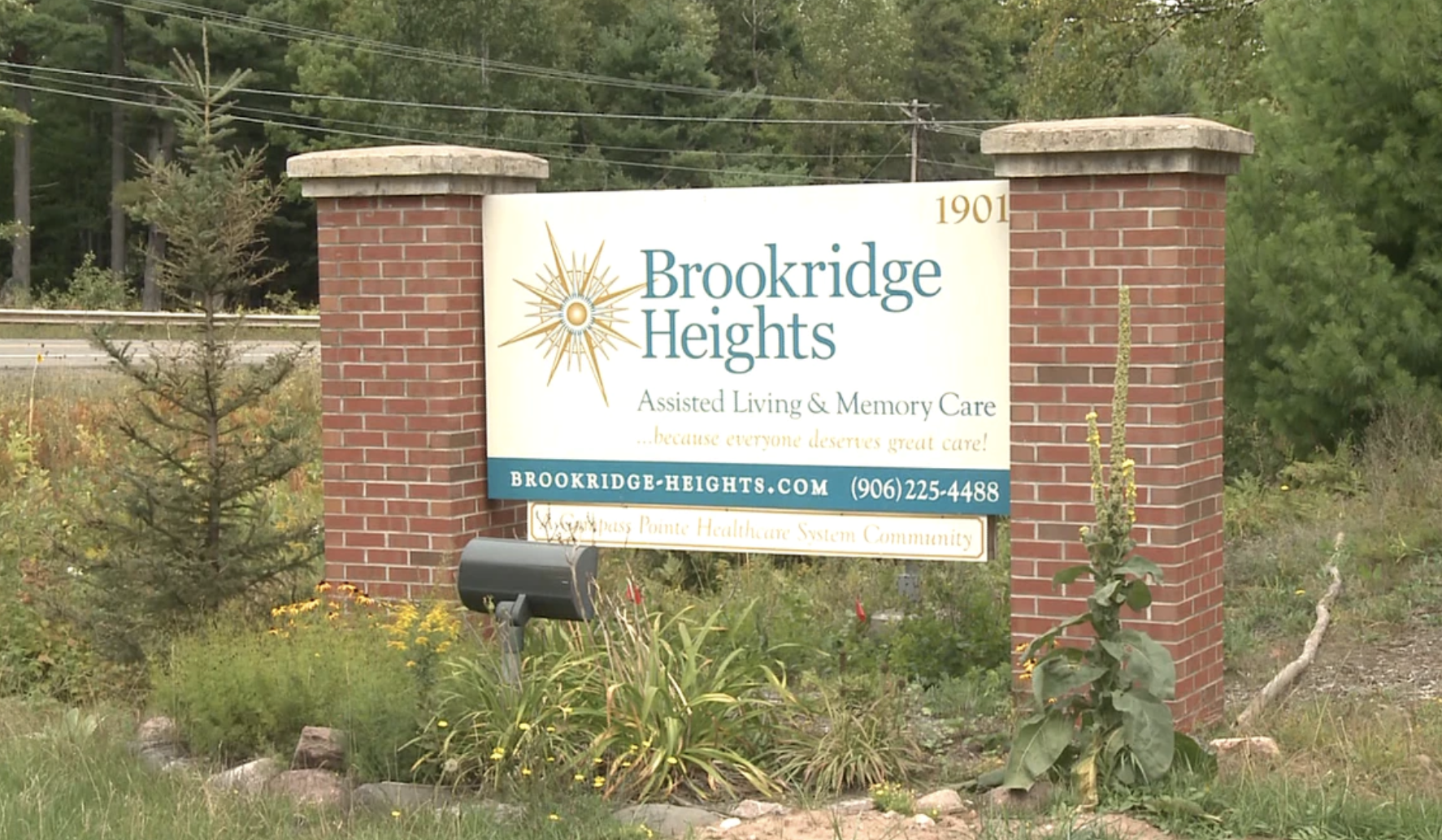 To celebrate National Assisted Living Week, residents at Brookridge Heights in Marquette, Michigan got a taste of Indian culture. With live music performed by Toni Saari and the kitchen staff preparing traditional Indian cuisine, seniors were engaged and entertained throughout the entire event. Read the full story here →
---