---
How Long Term Care Facilities Can Get Involved During Back to School Month
August 18, 2023
---
As summer fades away and the back-to-school season kicks in, families are bustling with the excitement of new beginnings, fresh challenges, and the promise of learning. While this time of year is often associated with students and parents preparing for the academic year ahead, it's also a wonderful opportunity to engage and involve family members residing in nursing homes and assisted living communities.
By fostering connections across generations and incorporating meaningful activities, families can bring the spirit of back-to-school month to their elderly loved ones and create lasting memories. Here are a few ideas:
Encourage them to share stories and memories. One of the most heartwarming ways to involve your elderly loved one in the back-to-school excitement is by encouraging them to share their own school memories. Initiate conversations about their school days, their favorite subjects, teachers, and friends. Have them give back-to-school advice, like Trinity Oaks Health & Rehab.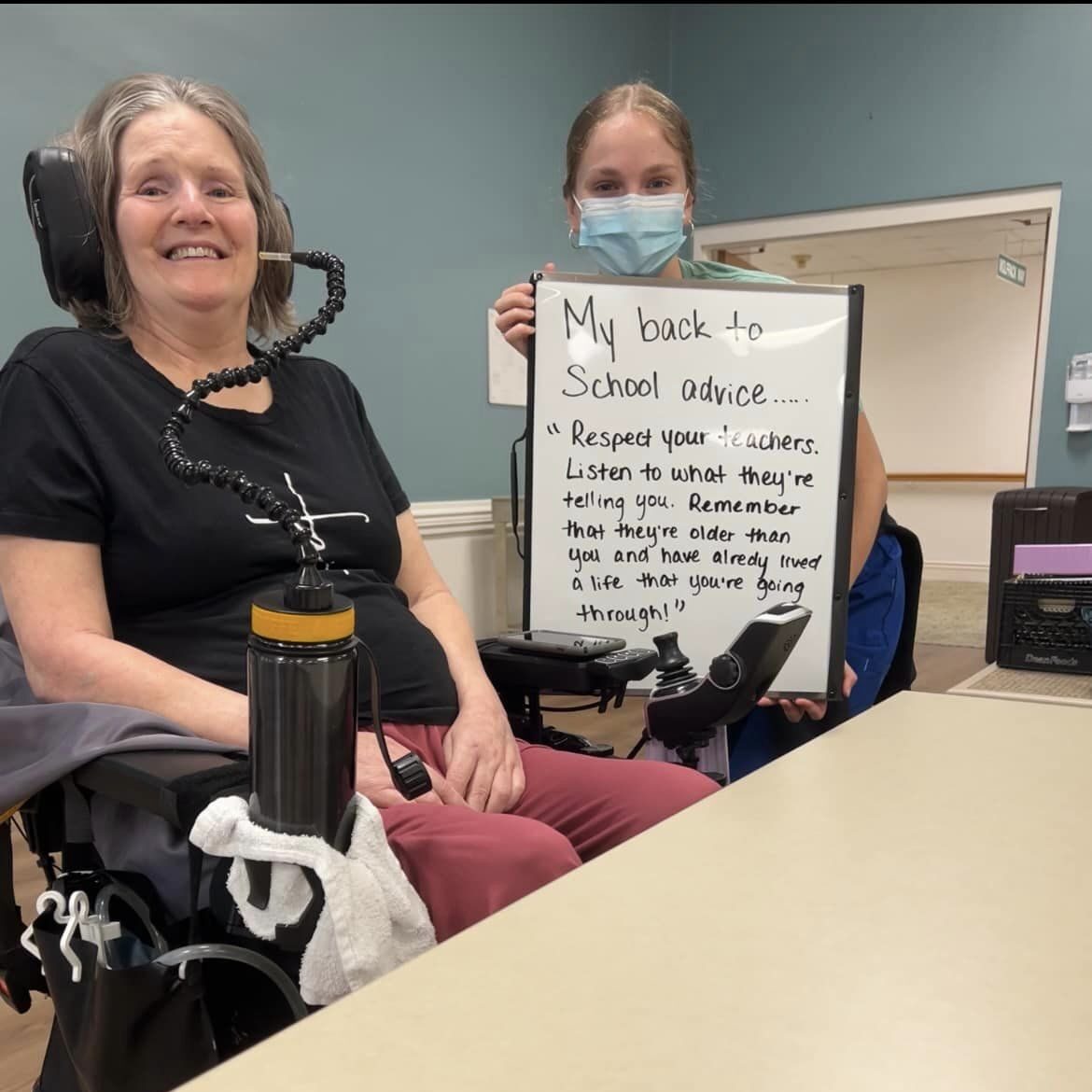 This not only provides an avenue for reminiscing but also helps bridge the generational gap, allowing younger family members to learn about their heritage and history.
Organize a school supply drive. Kickstart the back-to-school month by organizing a school supply drive in collaboration with the senior living community. Invite other family members, residents, and staff to contribute school supplies like notebooks, pencils, crayons, and backpacks.

Once collected, these supplies can be donated to local schools or children in need, creating a sense of purpose and community involvement for long-term care residents.
Intergenerational Games and Activities. Organize game days that bring seniors and students together to play board games, trivia, or even video games that are suitable for all ages. Such activities encourage interaction, laughter, and friendly competition, fostering a sense of camaraderie and shared enjoyment.
Watch how Golden Oaks, an assisted living community in Stillwater, OK, attached a pre-kindergarten class to bring seniors and children together.
Create a memory book. Creating a collaborative scrapbook can be a wonderful ongoing project that combines nostalgia with creativity. Collect photos, memorabilia, and artwork from your loved one and their younger family members.

Work on the scrapbook together, filling its pages with cherished memories, drawings, and quotes that highlight the value of learning and connection.
Back-to-School Celebration. Before the new year begins, coordinate with your loved one's facility for a back-to-school celebration. You can include performances, presentations, and a shared meal, allowing seniors and students to reflect on the activities they participated in together and the connections they've built. Check our Palace Senior Living's Back To School Event!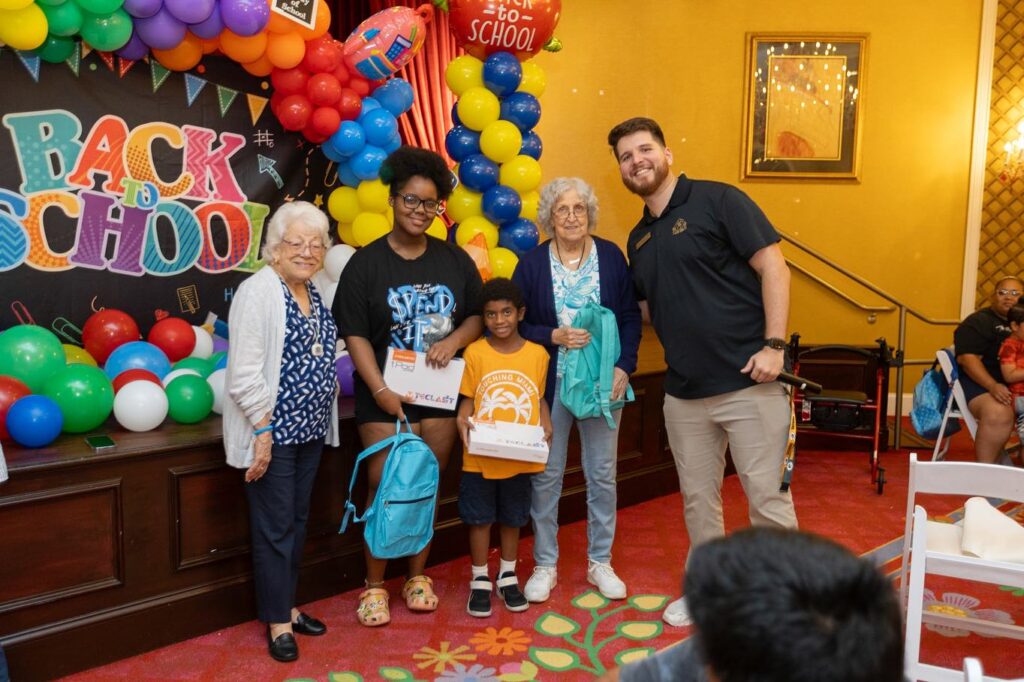 Back-to-school month isn't just about students and teachers—it's an opportunity for families to bring together multiple generations and create heartwarming connections between long-term care residents and their younger counterparts. By encouraging storytelling, engaging in creative activities, and embracing technology, families can infuse the spirit of learning, growth, and companionship into the lives of their loved ones at any age. These efforts not only make the back-to-school season special for residents but also contribute to building lasting memories that both generations will treasure.
---