---
Dancing in Long Term Care
April 29, 2021
---
Kicking up your heels, cutting a rug – dancing may not be the first thing you think of when it comes to long term care.
But even amidst a global pandemic, long term heroes know the importance of finding little moments of joy. From Friday dance parties to hallway choreography, long term care residents and staff have found ways to get up, get down and get moving.
In honor of International Dance Day, enjoy these iconic dances from over the last year:
Move over Broadway
Long term care staff at Van Dyk Health Care organized this stage-ready choreography set to the tune of Jersey Boys.
A hallway hop
Doylestown Health Care Center staff put smiles on their residents' faces with a hallway rendition of "The Git Up."
Dancing to im-Presley
Florence Hand Home held weekly Friday dances during the pandemic – and the residents loved the impressive choreography and choice of music.
Having a ball
Seniors at Green Country Village Senior Living drummed along to Bruno Mars' hit "Uptown Funk" in this viral video from a movement class.
A happy Happy Hour
Staff at Heritage Hill Senior Community taught residents the macarena last summer – and the seniors proved to be quick learners.
A wholesome reunion
Ararat Nursing Facility found a way to celebrate residents getting vaccinated by throwing a dance party! The first social event was limited to vaccinated residents and their families – and while masks were still worn, the smiles on their faces are unmistakable.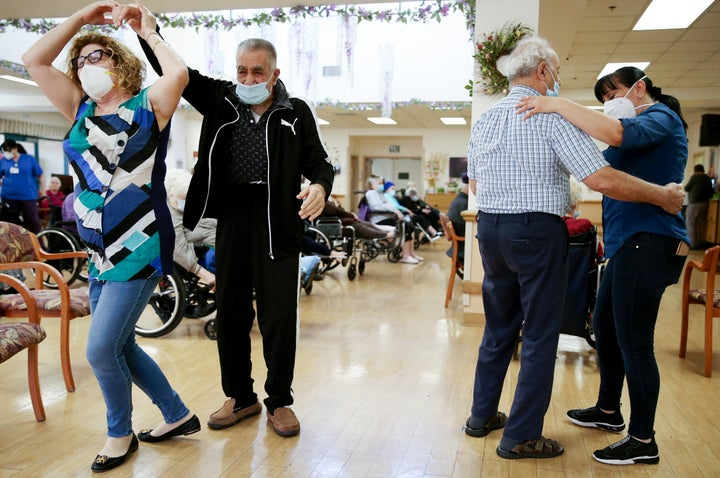 ---