---
COVID-19 Update: Vaccination Across the Nation
February 25, 2021
---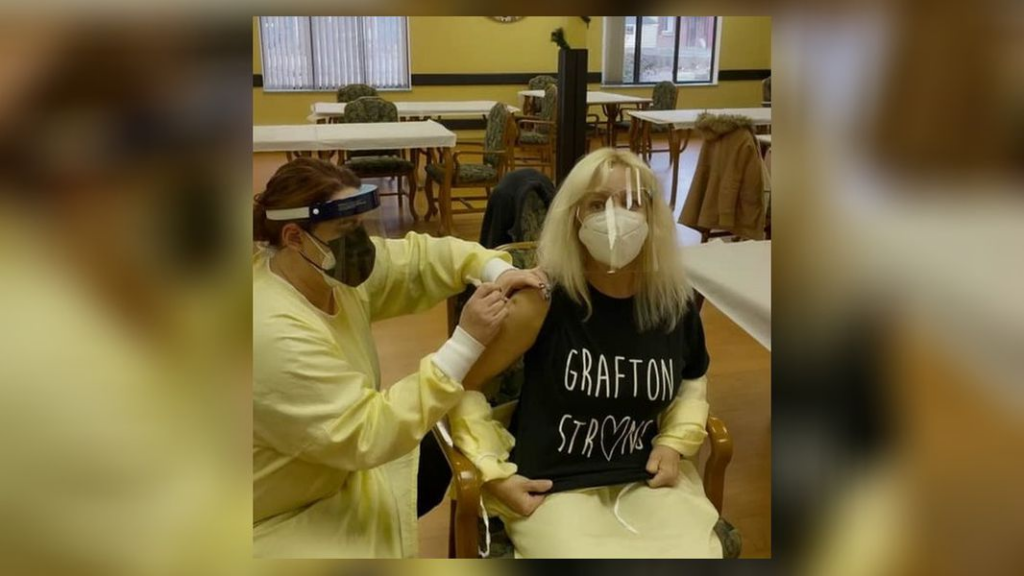 The COVID-19 vaccines are making a major difference in long term care communities. In recent weeks, COVID cases have been ticking downward, and long term care providers are optimistic that the fight against the pandemic may be turning a corner.
AHCA/NCAL launched its #GetVaccinated campaign to encourage staff and residents to get the vaccine. As of mid-February, more than four million residents and staff have received their first dose of a COVID-19 vaccine, and more than two million have received their second.
Check out these vaccination success stories from across the country:
Dayton, OH: Nursing home reaches 100 percent COVID-19 vaccine participation: "This is how we get to the other side."
An incredible 100% of workers and residents participated in Grafton Oaks Rehabilitation and Nursing center's COVID-19 vaccination program. Administrator Lisa Hamilton said she spelled out pros and cons and highlighted the personal benefits of getting vaccinated: "You can have all the government entities in the world talking to them, but it's another thing saying 'Hey, here's what you get to do,' and making it personal." Read the full story here.
Austin, TX: "I'm glad we were able to get [the vaccine]… I'm very grateful."
91-year-old Rita Gilmer received her first dose of the COVID-19 vaccine just before the New Year. "I've been positive about it from day one, I had no reservations about it," she said. The Brookdale Spicewood Springs senior living community saw 95% participation in their first vaccine clinic. Read the full story here.
Hawaii nursing home staff vaccinations double the national average
Some 78% of nursing home staff in Hawaii have received the COVID-19 vaccine, more than double the national rate. Shanthy Tangonan, a certified nursing assistant from Garden Isle Rehabilitation and Healthcare on Kauai, explained why she decided to get the vaccine: "I thought that it was my duty to make sure that [the residents] are safe from the virus. As I go out into the community and come back to work I need to make sure that I protect myself, of course." Read the full story here.
Michigan long term care communities see massive drop in COVID-19 cases
In Michigan, COVID-19 cases have dropped 91% for nursing home residents and 83% for staff in the last two months. Lynn Sutfin, a spokesperson for the Michigan Department of Health and Human Services, noted that, "getting Michigan's long-term care residents vaccinated is a high priority as we know this is the best way to protect this vulnerable population." Read the full story here. 
Oregon vaccinates nearly 100 percent of long term care residents
According to distributing pharmacies, the first doses of the COVID-19 vaccines have reached almost every long term care community in the state. "It's kind of fun to run the clinic. People are happy to be getting the shots. It's not like going to the dentist," said Vassar Byrd, CEO of Rose Villa Senior Living. Read the full story here.
As we continue to highlight more vaccination success stories, it is important to remember that the more long term care residents and staff get vaccinated, the better the outcome will be. Learn more about the vaccines and their benefits from the CDC.
---