---
Celebrating Black History Month: A Legendary Lady in Long Term Care
February 19, 2021
---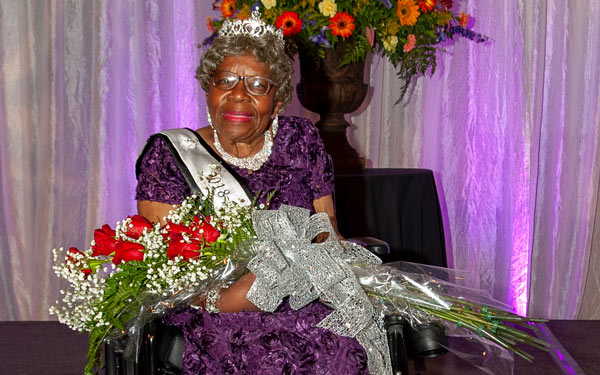 Annie Avery's life has been nothing short of exceptional – and she has no plans to stop anytime soon.
As a young woman, she marched for voting rights alongside Dr. Martin Luther King, Jr. Her career as a historic preservationist led her to travel the world, including trips to China and South Africa. While visiting South Africa, she spoke to 1,000 students about the importance of being a star:
"I took the children outside, and we looked at the stars in the night sky. I told them that this is how many stars are also shining right here in front of me … I want children to use their brain and shine."
Annie's impact is also felt in her hometown of New Orleans. As Director of African American Restoration, she restored houses of former New Orleans jazz musicians, and takes particular pride in placing a historic plaque on the birthplace of B.B. King.

She founded Ladies in Red in New Orleans and serves as their president, empowering women and showcasing their accomplishments. Her next goal? "I want to start Ladies in Red groups in as many nursing homes as possible because everyone has a past. Many of our nursing home residents were nurses or teachers. They should share what they know, and we should celebrate that," she says. 
Annie is now a resident at East Glen Center for Nursing & Rehabilitation in Birmingham, Alabama. She calls her fellow residents her "brothers and sisters" and was named Ms. Alabama Nursing Home 2018.
"I have developed many relationships with a variety of people from many walks of life. Being a resident in a nursing home has encouraged me to share my love and compassion for others. It encourages me to continue my service work and be as independent as I can be," said Ms. Avery.
Read more about Annie's incredible story here and here. 
---