---
A Lot of Love In Long Term Care
February 11, 2021
---
The past year has been extremely difficult for long term care staff and residents. But one thing has been made abundantly clear: love persists even in the most challenging of circumstances.
From a pair of newlyweds who met during COVID-19 to a couple married for 76 years, read on to discover long term care love stories that put The Notebook to shame:
"We wanted to be married and happy, going places and enjoying each other."
Carla Vigil Shoub met future husband Don Shoub when she tried to pass him in the hallway of their Durango, Colorado nursing home. According to The Journal, they fell in love "watching movies and bonding over bands like The Bangles and Queen" – and Don even took Carla to the nursing home prom.
Since their wedding in December 2019, they have spent most of married life quarantined in the same room. Despite both testing positive for COVID-19, they are finding ways to stay upbeat during the pandemic by holding hands and watching Star Trek. 

Read their full story here.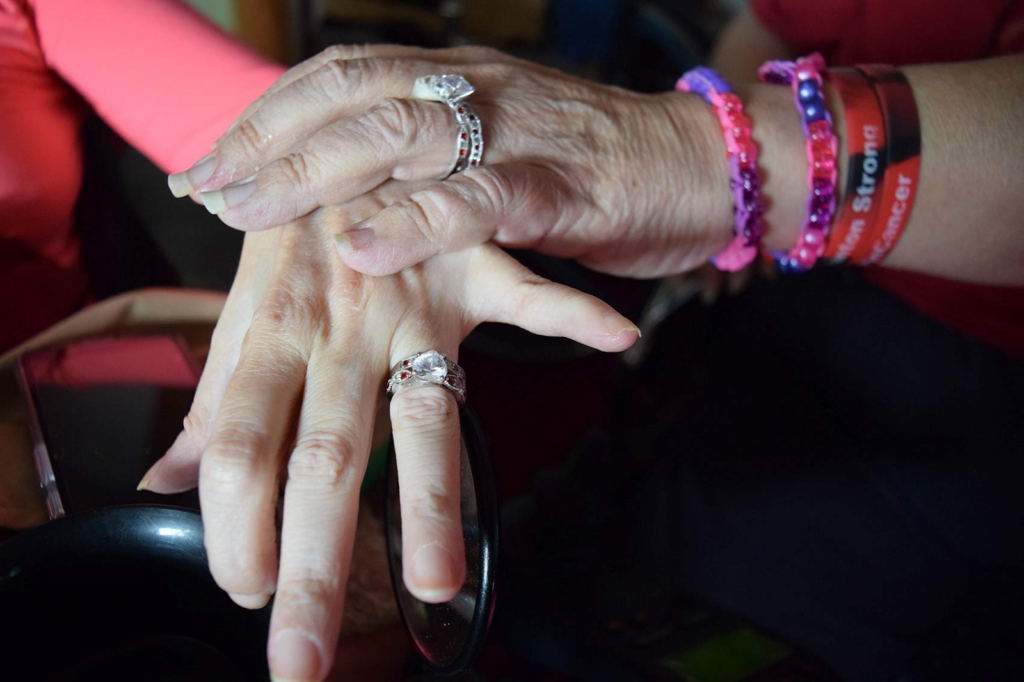 "I thought she was the sweetest thing."
102-year-old James Wimsatt and 99-year-old Gertrude met in 1938 at Daviess High School. After seeing then-cheerleader Gertrude for the first time, James said, "I thought, 'Boy shoot.'" Their romance has lasted nearly 80 years, including James' three-year tour in World War II.
They are the only couple at their Owensboro, KY nursing home – and both of them have received their second COVID-19 vaccine.
When asked for their advice for marriage, James says: "Tell her the truth… and treat her kindly."
Gertrude's advice? "Let him think he's the boss, whether he is or not."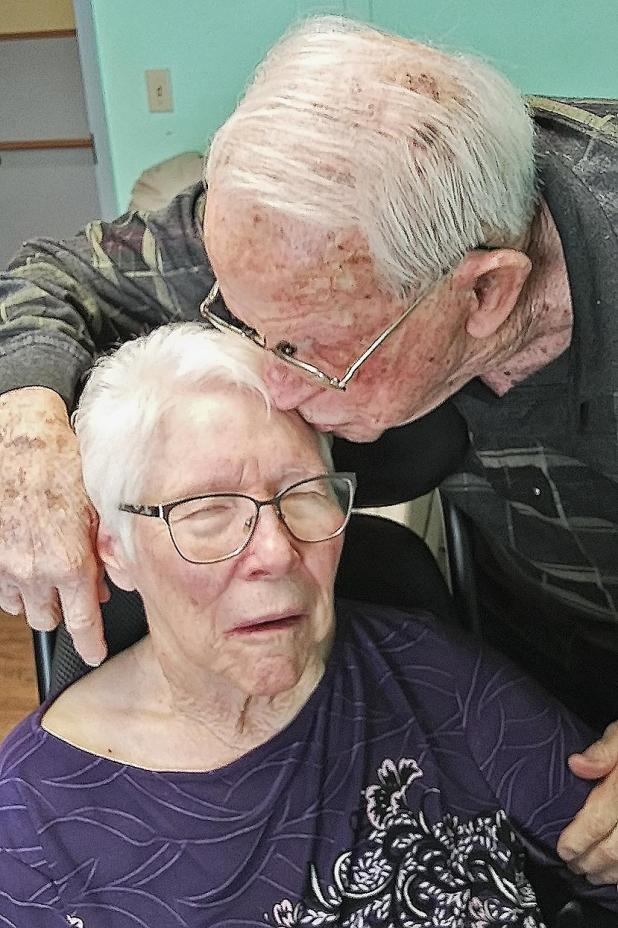 "I love her, she loves me, and that's the way it will always be."
Married in September 1949, Ina and Jack Wilson are celebrating their 71st Valentine's Day together this Sunday at the Imperial Manor in Nebraska.
The couple has three children, seven grandchildren and 14 great-grandchildren – and according to their eldest son, they "were always lovebirds."
"It takes love, devotion and determination for a long, happy marriage," says Jack.
"I missed you so much!"
Joseph and Eve Loreth both live at Rosecastle at Delaney Creek, an assisted living community in Brandon, FL. After Joseph's seven-month hospital stay during the COVID-19 pandemic, the couple – who have been married 60 years – were finally reunited.
Watch the video of their reunion here.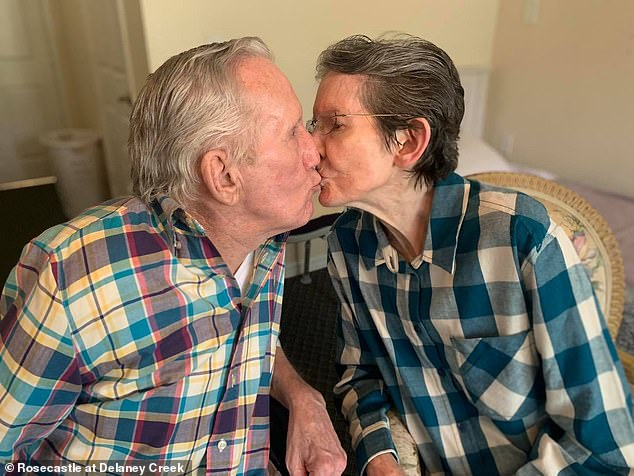 After 70 years: "I still love her."
According to Peggy Webster, it was not love at first sight when she met Robert in high school in the late 1940s. His Dodge coupe was a "bucket of rust" – but she married him anyway.
After their wedding in 1951, they pursued respective careers in nursing and machinery, retiring to travel Europe and visit all of the states.
Now, the pair live in Beaumont Commons, in Dearborn, Michigan, where they look forward to a special, COVID-safe dinner to celebrate seven decades of commitment.
---