---
5 Times Long Term Care Facilities Created COVID Connections
September 17, 2020
---
Dedicated long term care staff have been working hard to keep residents safe during the pandemic.
Beyond following CDC guidance and safety protocols, long term care centers have gone above and beyond providing residents with socially distanced entertainment.
See some of the ways long term care facilities have prioritized patients' mental health during the pandemic: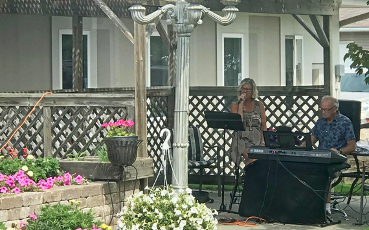 Rene and Don McKercher threw an open-air concert for residents of GoldPine Home in Minnesota.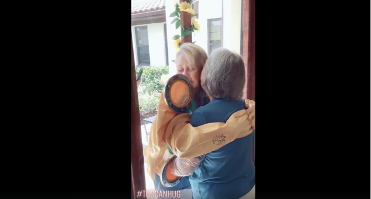 As staff and residents follow strict social distancing guidelines, residents at Tuscan Gardens brought families together for a safe embrace.
Cedarhust of Shiloh reunited Jessica Weier with her grandfather, Roscoe, for a special moment on her wedding day with new husband David Nugent.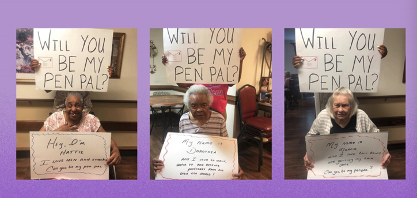 Residents of Victoria Senior Care asked for pen pals during COVID-19 – and Katie Couric gave them a signal boost resulting in thousands of letters for each participating resident.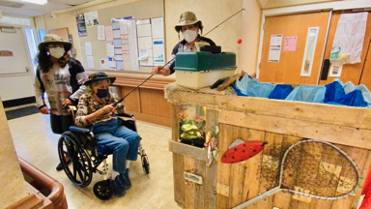 The Trinity Place Life Enrichment team thought outside the box and provided residents with different themes each week – including a fishing hole.
See more ways long term care facilities are bringing a smile to residents during COVID-19 → 
---